Deep Value Philosophy
Create value through specialized, experience-driven execution capabilities
Take advantage of funding gaps in capital structure
Execution experience allows us to better filter true value-add opportunities from risky business plans
Experience across asset classes allows for large potential market
Risk Mitigation
Methodical bottom-up underwriting
Optimize debt placement by market, capital stack, and asset class
Operational focus on downside protection
Capital preservation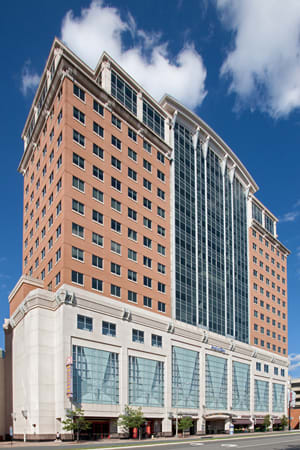 Office Properties
The Bernstein Companies' commitment to office investment is a foundation of our philosophy. From as early as the 1930s, the company has owned and developed well-located, amenity rich office product. Current holdings such as Ballston Tower, 1990 K Street and the Papermill Building are home to credit worthy Washington tenants, including the Federal Government, the corporate headquarters of Avalon Bay, tech start-up EverFi, media firm AKQA and several law firms.
Over the years, we have traded in and out of office buildings nationally and throughout the Washington metro region. From the Public Ledger Building in Philadelphia, to Richmond Plaza at the Virginia Capital, and as far as Anchorage Alaska, we have stayed disciplined in our investing philosophy of acquiring assets that are stable through downturns and thrive during growth periods.
Today, The Bernstein Companies owns over 2 million square feet of office product. Our internal Asset Management and Property Management departments ensure the assets achieve stable occupancy levels and provide best-in-class tenant service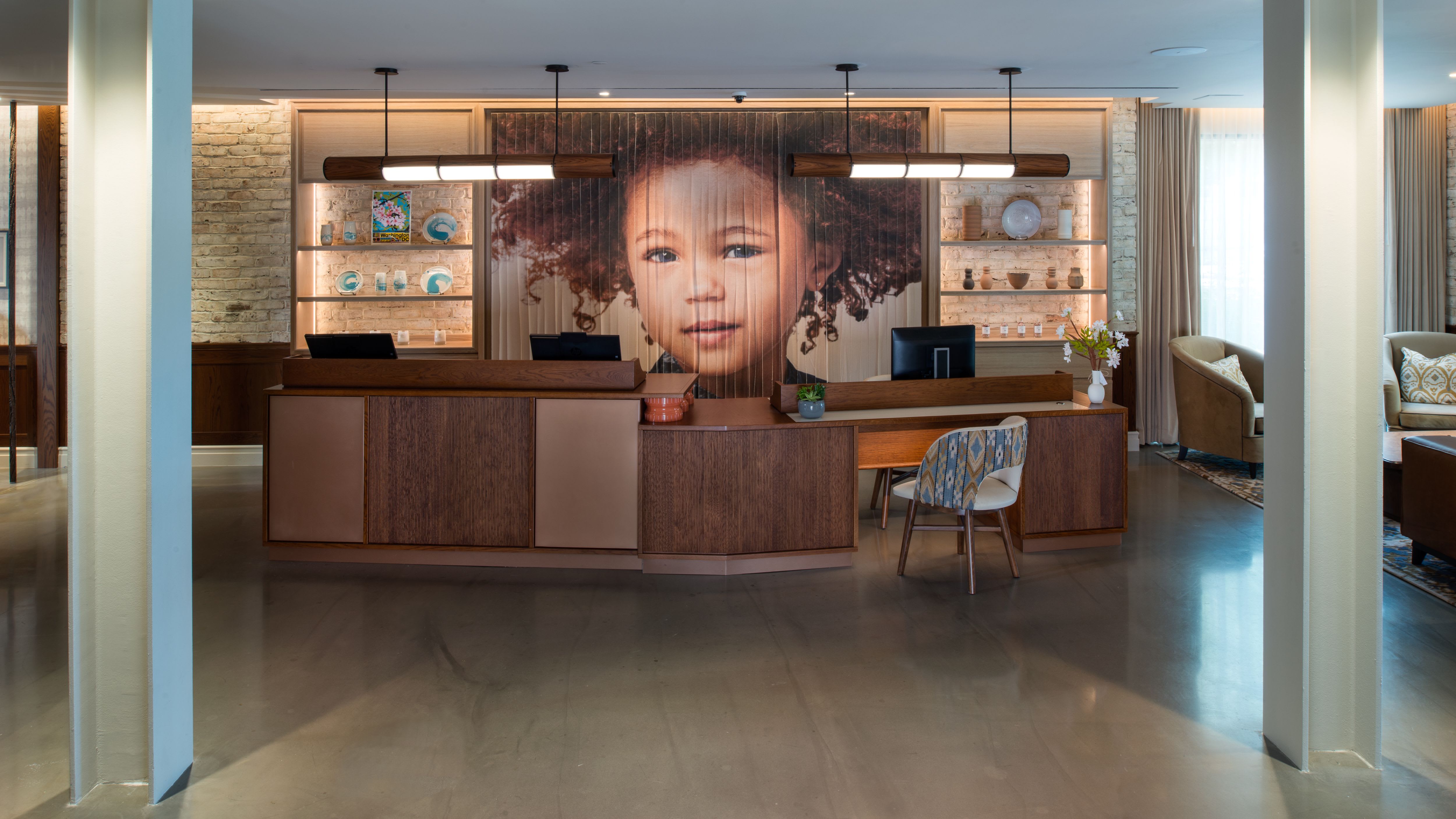 Hotel Properties
In the past 35 years, we have developed, owned and operated over 2,000 hotel rooms. Currently our portfolio of hotels includes award-winning franchises of Marriott Hotels, Canopy by Hilton and Aloft Hotels. We've also curated a boutique hotel experience in Dewey Beach, Delware with Beach House Dewey and our recent acquisition of the Atlantic Oceanside Dewey Beach Resort.
We create environments that change lives in small ways and large, one good experience at a time.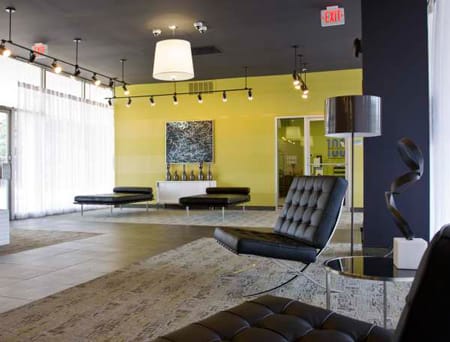 Multifamily Investments
A fundamental segment of our success is the legacy and the value we have created while owning, developing and selling over 3,000 apartment and condominium units in the Washington Area.
Our experience in multifamily development began in the 1960's when Stuart Bernstein was on the forefront of condo conversion projects in Washington. He worked tirelessly to provide the dream of homeownership. With his guidance throughout the 60's and 70's, the Bernstein Companies converted thousands of apartments to condominiums.
Today, we are focused on realizing the full potential of our portfolio, where we find opportunities such as 301 M Street, SW. Bernstein acquired two existing towers designed by renowned architect, IM Pei, well before the Southwest Waterfront renaissance. After our acquisition, we renovated one of the apartment towers and implemented a successful lease-up strategy. The other tower was fully renovated in 2011 and sold as condo units at prices over $500 psf. The remaining land was master-planned as a PUD and will be put into multifamily production in phases. Ultimately, this project will support over 600 apartments and condos.

Opportunity Zones
The OPZ Bernstein Opportunity Zone Fund is The Bernstein Companies' subsidiary private equity fund, focused exclusively on making Opportunity Zone Fund investments under Section 1400(Z) of the 2017 Tax Cuts and Jobs Act in real estate deals across the United States. The Opportunity Zone legislation was a bipartisan economic stimulus plan to promote sustainable growth and long-term capital investment in low income communities across the U.S.
OPZ Bernstein draws upon the virtually unparalleled track record and capabilities of The Bernstein Companies, which include: the development and management of a private portfolio of over 5 million square feet of commercial space, 4,000 multifamily units and 20 hotels; a series real estate funds, the last four of which returned an average net IRR of 20%; and over $1.5 billion of New Market Tax Credit transactions across 40 states.
As a wealth management solution, OPZ Bernstein's primary objective is to preserve capital while providing investors with stable reoccurring income, in conjunction with long-term tax-free appreciation. To accomplish this mission, OPZ Bernstein partners with best in class real estate operators in the top ten percent (10%) of Opportunity Zones across the nation. Our goal is to provide investors with a fully diversified portfolio of Opportunity Zone Fund investments across a variety of product types, with a specific emphasis on multi-family housing in urban locations.

For investor inquiries, please contact Craig Bernstein
For acquisition inquiries, please contact Stefan Kershow

Opportunity Zones – Background & Benefits
The 2017 tax act signed into law on December 22, 2017 created a new program offering federal tax benefits to encourage investment in designated low-income "Qualified Opportunity Zones" ("QOZs"). The QOZ program can be a powerful tool in investment and tax planning strategy and creates a unique opportunity for investors to move unrealized capital gains into new asset types, particularly real estate, without suffering immediate tax consequences.
While many other federal tax incentives, such as the general business tax credits, are difficult for individuals to utilize due to passive-activity, at-risk and other limitations, the benefits provided under the QOZ program have broad appeal to both individual and corporate taxpayers. Additionally, QOZs offer benefits and versatility that the more traditional 1031 exchange does not. For example, a QOZ investment can be used to defer gains from any type of investment, not just from the sale of real property.
QOZs are specific low-income areas that were designated by each state, U.S. territory and the District of Columbia in early 2018. Each jurisdiction could designate 25 or 25%, whichever is greater, of its qualified census tracts as QOZs. The requirements for deployment of capital into eligible QOZ property and businesses are similar to those for the New Markets Tax Credit (NMTC) program. The Treasury Department issued proposed regulations for the QOZ program in October 2018, with additional guidance to follow.

To take advantage of the QOZ program, an investor must invest through a certified Qualified Opportunity Fund ("QOF"), which in turn must invest at least 90% of its assets in QOZ businesses/property. The QOF investment offers three federal tax benefits to an investor that triggers a capital gain (from any source) and invests some or all that capital gain in a QOF within 180 days:
Recognition of the original capital gain can be deferred until December 31, 2026. The deferral is equal to the lesser of the original capital gain or the investment in the QOF. The deferral ends the earlier of 12/31/2026 or when the investment in the QOF is disposed of.
Up to 15% of the original capital gain can be forgiven. If the QOF investment is held for five years, 10% of the original gain is forgiven. An additional 5% is forgiven after seven years.
If a taxpayer holds an investment in a QOF for at least ten years:
An increase in the investor's basis in the QOF upon sale of its investment results in no capital gain recognized on the appreciation of the QOF investment.
These combined benefits deliver a significant reduction to an investor's cash outlay to pay taxes1 that will typically boost an investor's projected after-tax return over ten years by more than 50%, therefore a 5% yield becomes a 7.5+% yield.
1 Under the 2017 tax act, corporations are now subject to a 21% flat tax rate, while high-net worth individuals will typically be subject to a 20% long-term capital gains rate plus a 3.8% net investment tax rate (combined 23.8% rate) on the sale of investments.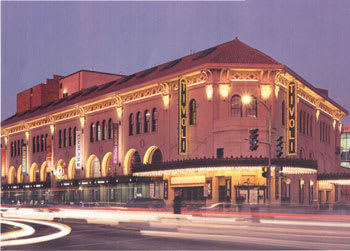 Tax Credit Investments
Our Structured Finance Division, Consortium Capital, encompasses our Tax Credit initiatives. The platform encompasses Consortium funds, established to create value by investing in Mid-Atlantic commercial real estate, partnerships with investors in Federal Historic Tax Credits, Federal New Markets Tax Credits and State Tax Credit programs and the use of other innovative financing including EB-5 and Commercial PACE.
The property management and operations specialists work tirelessly in the pursuit of excellence in order to continue providing the highest standards of service to our clients' requests, quality service providers, and professional building organizations.